An Evening with Monastery
In collaboration with our friends at Pallas, a one a kind vintage bookshop located in San Francisco, & Sommer, a curated collection of artisanal objects based in Berkeley, we hosted an intimate celebration of the lunar new year guided by inspiration from the film 'The Color of Pomegranates.'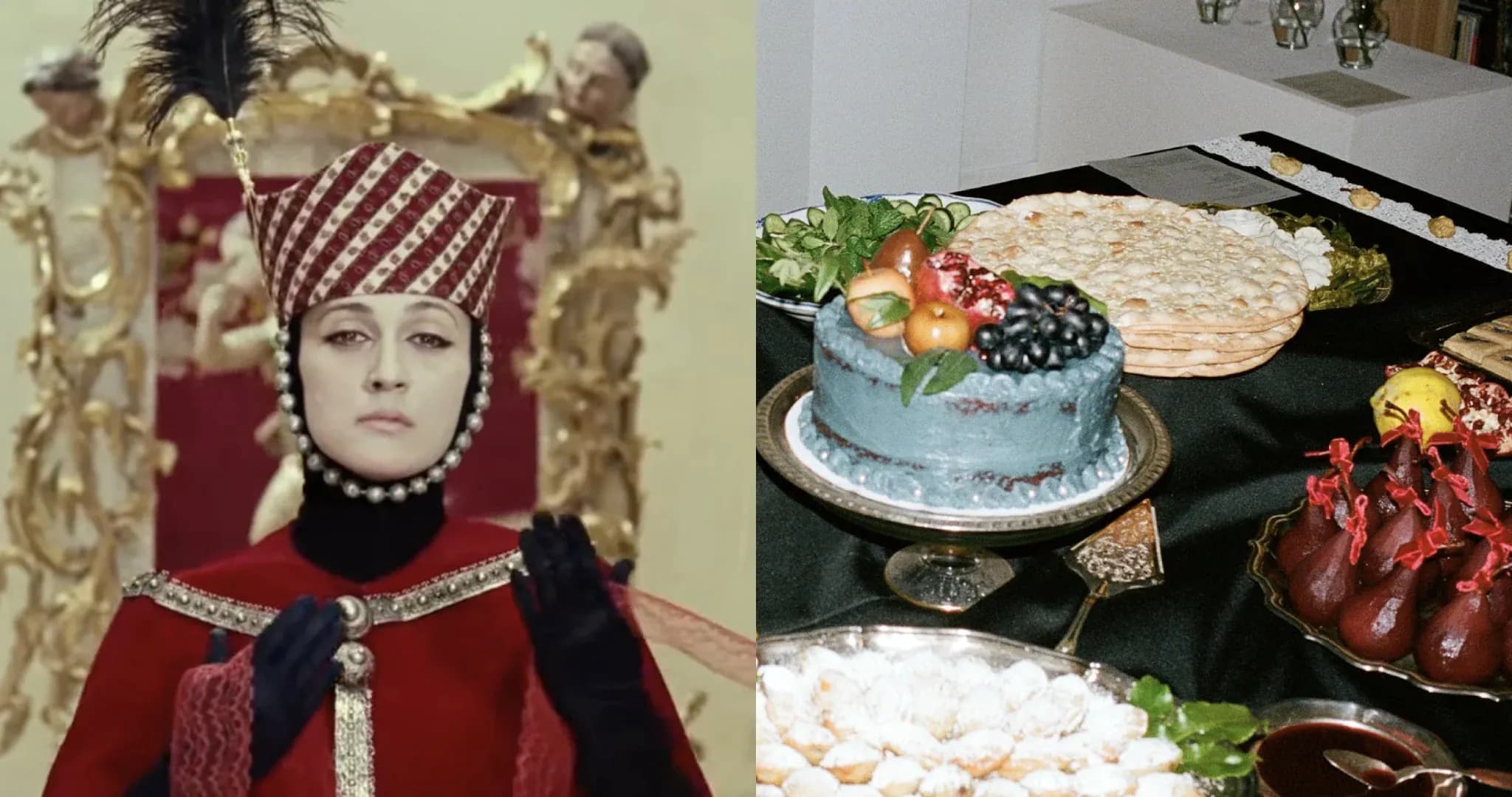 'The Color of Pomegranates' (1968) is Sergei Parajnov's homage to the 18th-century poet & troubadour, Sayat-Nova. Dreamlike, the film's iconographic tableaux recount the life of the poet from within his poetry and poetic imagination, drawing on Armenian lineages of illuminated manuscripts & miniature paintings.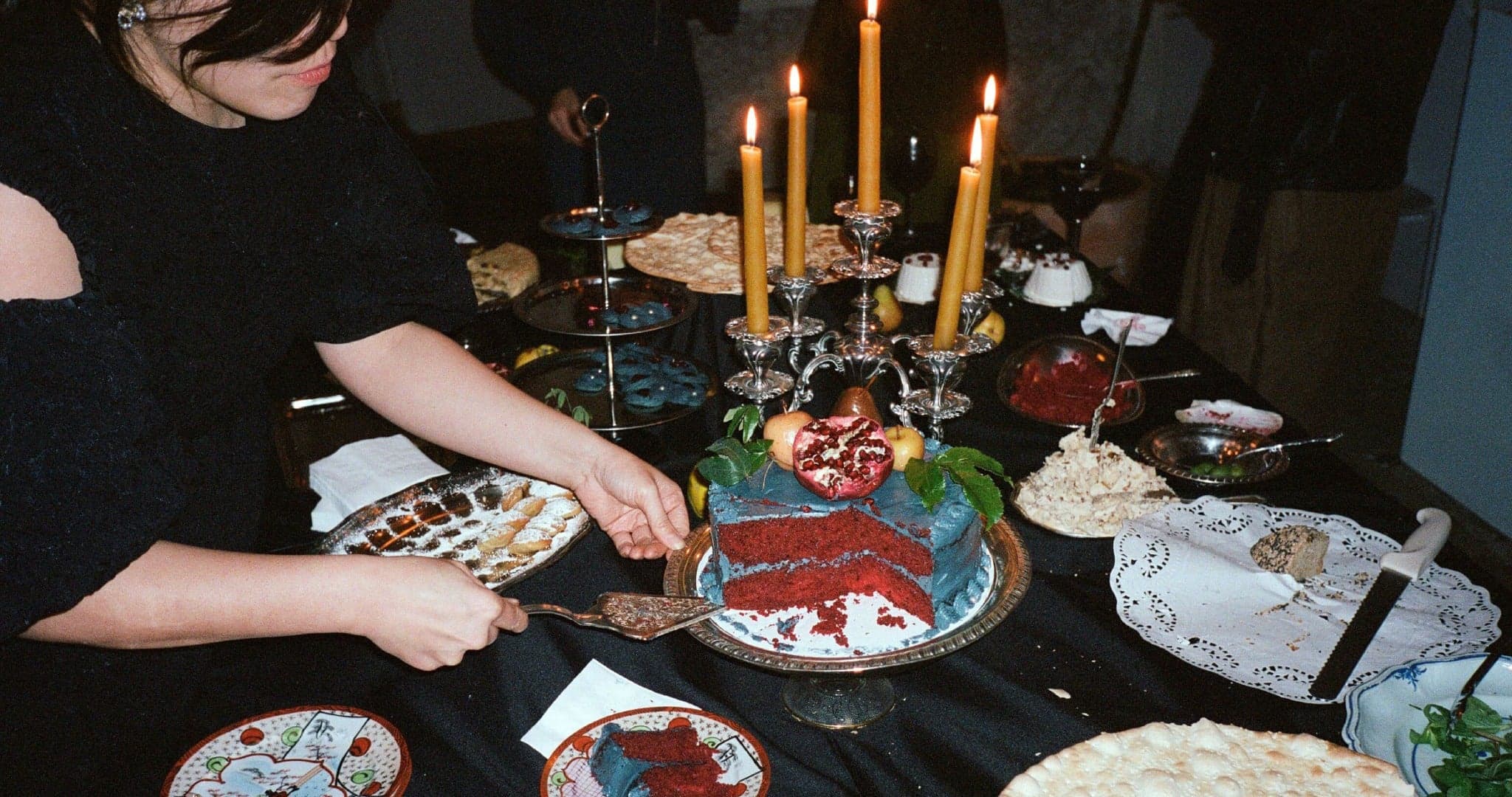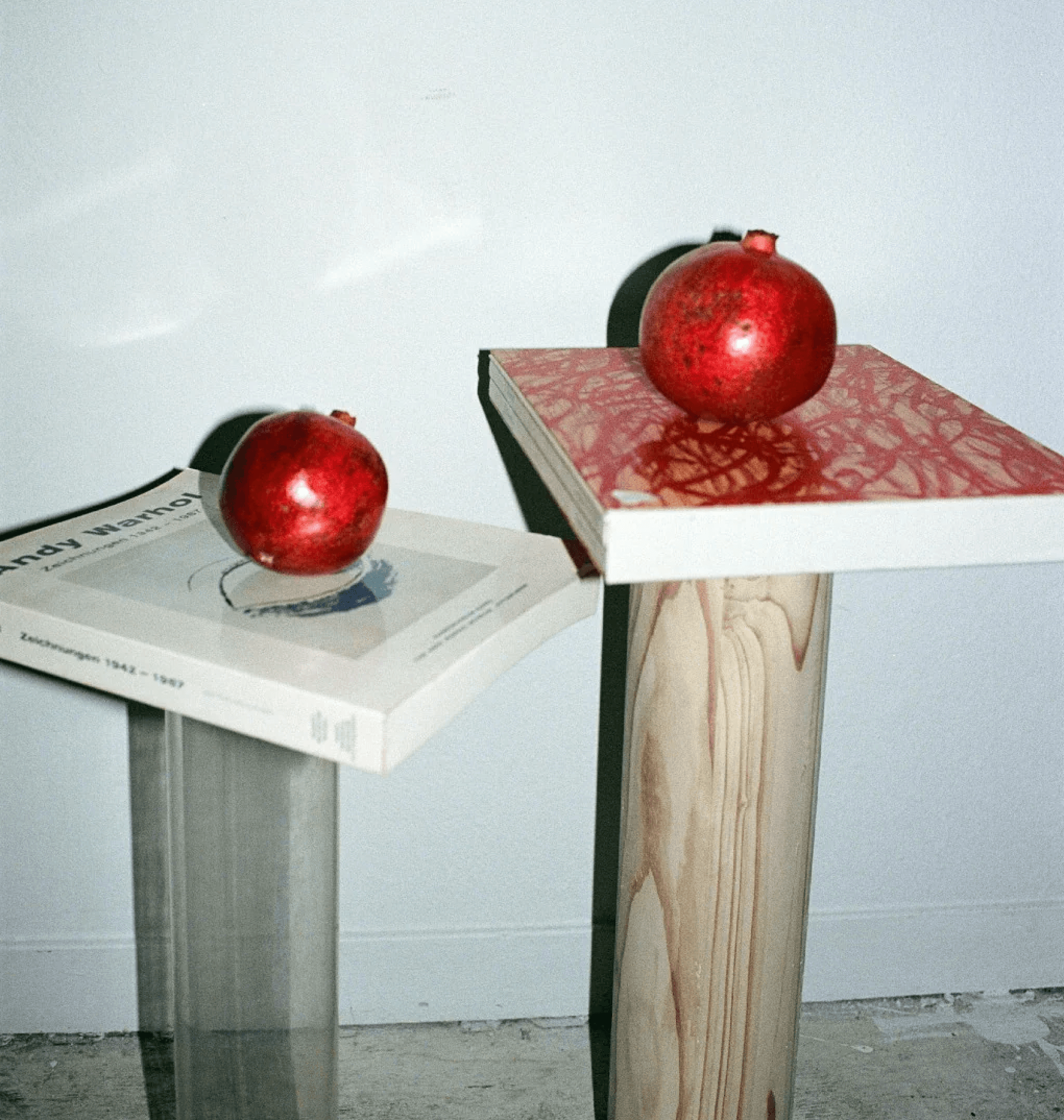 The pomegranate, or nur, in Armenian, is an ancient symbol of fertility and abundance. Winter-fruiting, the apple of the garnet also symbolizes death, the cycles of light and the psyche's journey between darkness and light.
While the film was projected, guests enjoyed a menu designed by Stargarten Studios, sipped non-alcoholic cocktails from Aplos and lit candles that they placed upon the altar – setting intentions for the new year ahead.