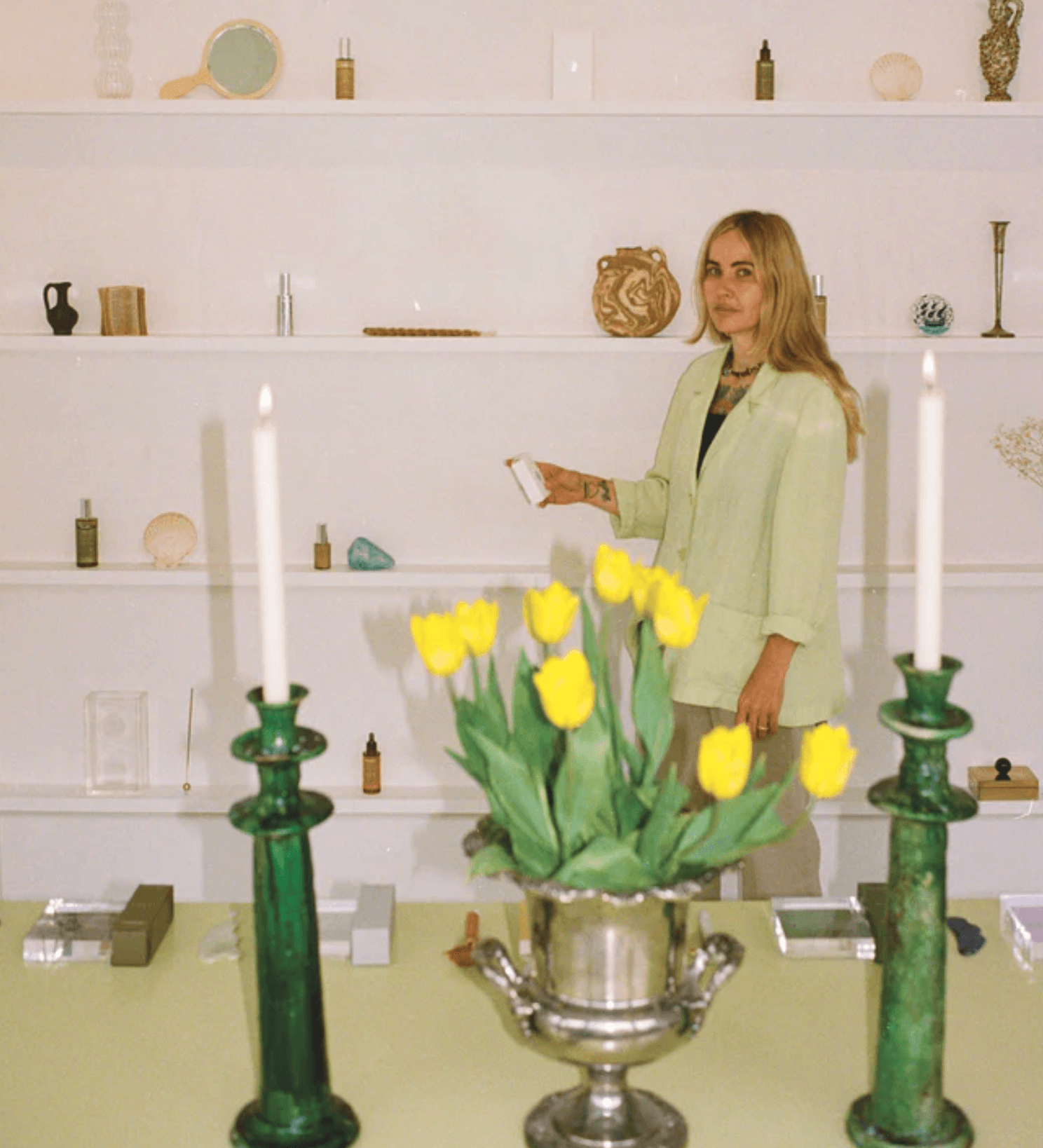 Production
Monastery founder, formulator and esthetician, Athena, answers our most frequently asked questions about our hand poured production process here in San Francisco.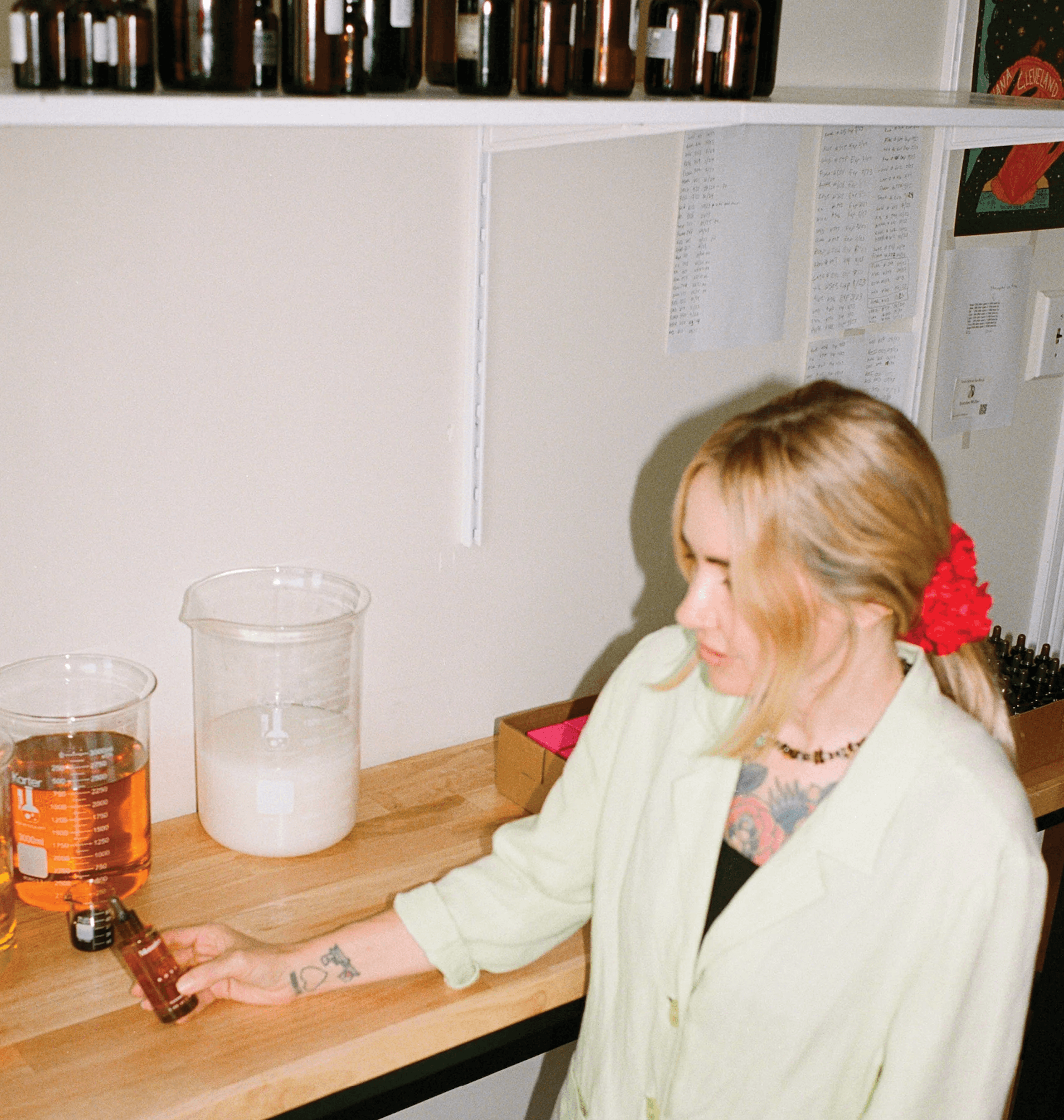 Q: How did you learn how to formulate products?
A: I am self taught. The journey to formulator wasn't the initial end goal but was born from an interest in perfumery. I began studying perfumery in addition to basic chemistry and from there started experimenting with blending oils, emulsion suspensions, etc. A lot of trial and error in the beginning. But I was curious, genuinely enjoyed it and became somewhat obsessed. As an esthetician, scents are a powerful tool in the treatment room but I started to see the healing and restorative benefits of essential oils on the different skin types of my clients. Marrying efficacy & a sensual experience just made sense. 
For me, formulating is an artform. A creative expression that began with genuine intrigue. There's nothing more satisfying than sourcing an ingredient I'm excited about, taking it to the lab, seeing what magic we can create and then watching it transform your skin in the treatment room. Each product you see in the line is a work of art from me to you.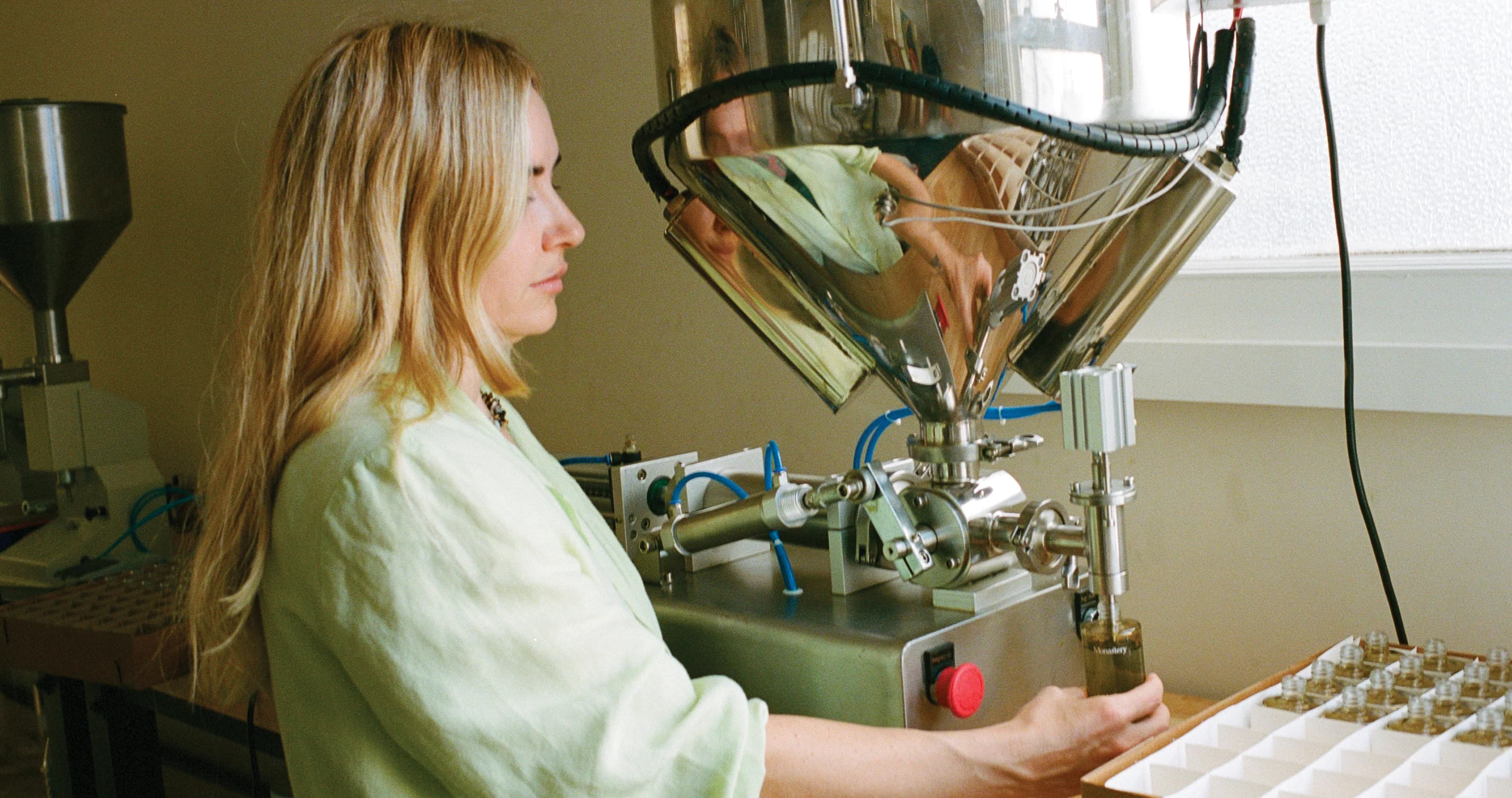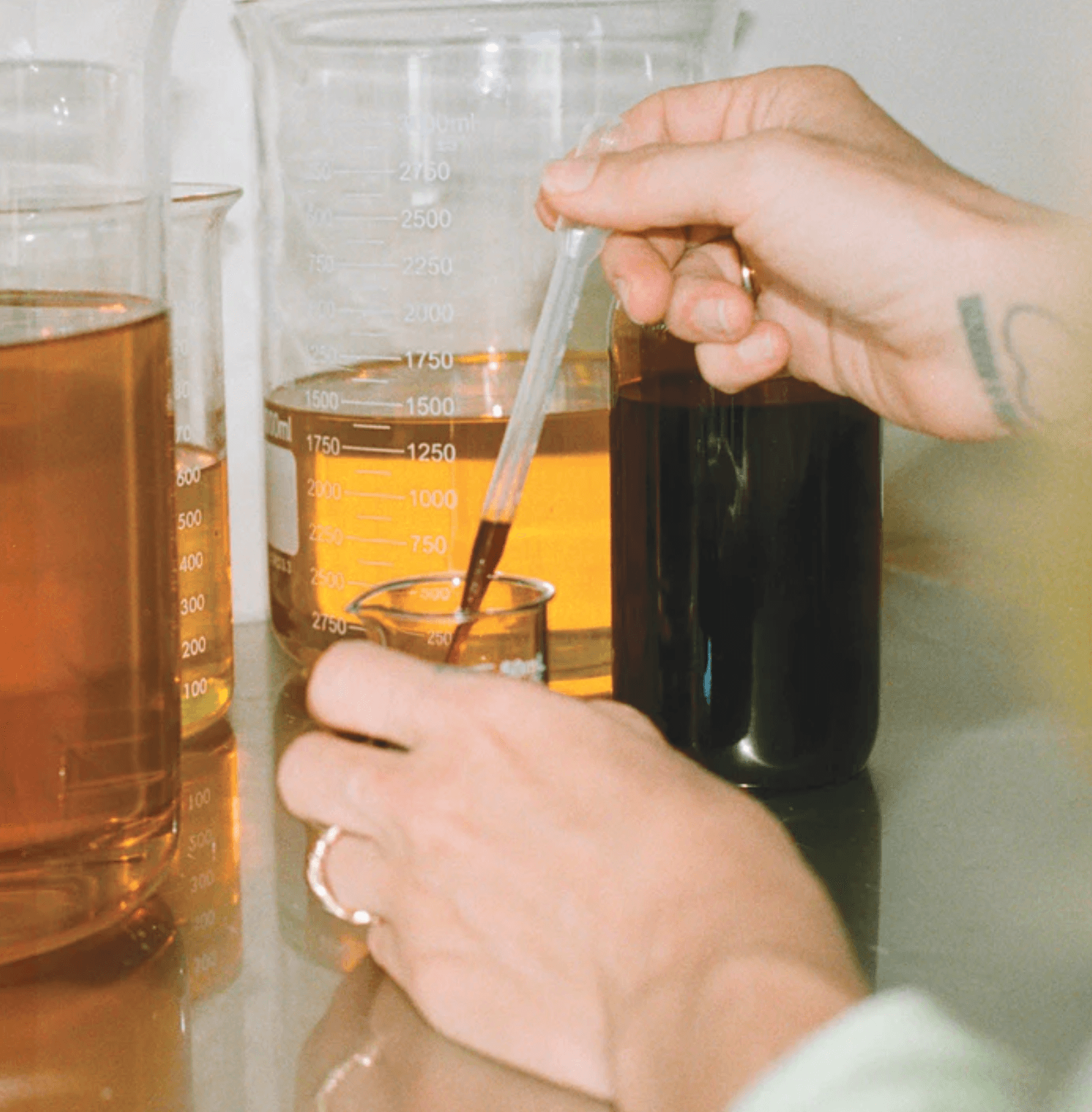 Q: Where are all of your products made?
A: Every product is hand poured by our team in our lab & headquarters in San Francisco, an old Victorian that sits next door to our flagship spa. The fact that our product is made in house makes us confident we are putting out the best possible product. Again, each product is a true expression of our love and appreciation for the ingredients and their natural healing properties. You'll always know which product is being made that day by walking in the door at HQ and taking a deep breath. 
Q: How long should my product last? 
A: On each product box there is both a period after opening date & expiration date. The open jar symbol, the period after opening, tells you how many months the product will stay fresh after it's been opened. The expiration date is both the shelf life and period after opening.
We never use any ingredients in our products to extend the shelf life so you may see shorter expiration dates versus other traditional products on the shelf. What this means is you are getting all the benefits of the high quality, potent ingredients. One way to extend the shelf life is to stick your product in the fridge! That can buy you a few more months to your expiration date.